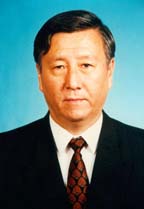 Member of the Chinese Academy of Engineering
As one of the major disciplines in the field of "nuclear science and technology", "nuclear technology and application" covers nuclear detection technology and electronics, R&D of particle accelerators, nuclear control and analysis, radiation processing, etc.. The application of nuclear technology plays an important role in the national economy and the livelihood of the people due to its close relationship with industry, agriculture, medicine, military affairs, social security, etc.. In some of the developed countries, the economic benefit derived from nuclear technology application has exceeded that from nuclear industry and therefore a broad prospect of the application is expected.
The Institute of Nuclear and New Energy Technology (INET) of Tsinghua University has been dedicated to the research and promotion of "nuclear technology and application" for a long period of time. A large number of innovative achievements have been made and promoted based on the industry-education-academia synergy in the fields of gas ionization detectors, container inspection system, car or flight case CT inspection equipment, industrial nuclear control technology, etc.. The related programs have made great contributions to the social security and anti-smuggling fights of China and some of the facilities have been exported to South and Central Asia, Africa, etc., although, they constitute only a small part of nuclear technology application.
In the prospect of building an innovation-oriented country in 21st century, we will dedicate ourselves to gain benefits for the people by independently developing and popularizing nuclear technology in accordance with the nation's needs and practical production.